Though all reputable end of lease cleaners thoroughly clean all areas of your apartment, they give special attention to cleaning bathrooms, kitchens, walls, carpets, and a few other areas because landlords would want these areas to be spotless. So, today we will be focusing on the areas that the cleaners clean with extra effort, and by going through these points it will become easier for you to determine which professional cleaners in Melbourne or its suburbs can meet your needs.
We offer a 100% bond money back guarantee. Our Service Include
High quality cleaning Service.
Professional and Eco-friendly cleaning.
Budgeted Cleaning service.
Call us Today
Cleaners carrying out professional end of lease cleaning in Melbourne and its suburbs will always make the carpets in your apartment or office immaculate because most landlords will be specifically examining how clean it is. And if there is bond money involved, it will depend on the cleanliness of the carpet. 
Professional cleaners know this and hence, they always clean carpets with extra care.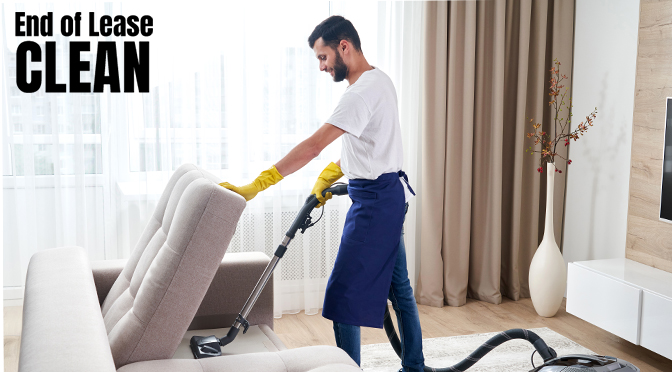 A dusty or dirt-covered wall makes the indoor areas of any apartment looks unattractive. For this reason, expert end of lease cleaners in Melbourne and its suburbs will vacuum the walls exhaustively and make sure no dust remains on the walls and ceiling of any of your rooms. 
Quite naturally, dust makes the indoor areas look unappealing and can cost you the bond money.
You might think that the door and windows are not inspected by landlords much. But here is what you get things wrong. They inspect these areas thoroughly as well. In fact, they might try their best to find out faults. So, the best end of lease cleaning specialists in Melbourne and its suburbs will attentively vacuum the doors of your apartment and will wipe clean the windows using premium cleaning solutions.
That way, you can rest assured that there is a good chance of getting the bond money back.
This is the area where landlords can easily find a lot of dirt, dust and grease. This is because kitchens are difficult to clean. But professional cleaners employed at acclaimed companies providing end of lease clean services in Melbourne and its suburbs use special detergents to clean the grease from the ovens. With that, they vacuum and mop the floor and other areas making sure no stains are left anywhere. This way, they make kitchens spotless to help you impress your landlord.
Next to the kitchen, the professionals carrying out bond cleaning in Melbourne will thoroughly clean the bathrooms because this is another area that can be difficult to clean. 
The stains and spots on the bathroom tiles require special treatment. For example, pressure cleaning is one of them which the cleaners might use to remove the stains.
If there is furniture that belongs to the landlord, he or she will definitely inspect how clean they are. So, cleaners carrying out vacate cleaning in Melbourne will vacuum furniture using high-end vacuum cleaners to make them free of dirt and dust.
These are the areas that the cleaners clean with care to ensure that you do not face issues regarding bond money.
Get a free quote as per your service requirement
Free Quote Over Mail and Call.
Flexible Schedules.
Budgeted Package Throughout the year.
Get an End of Lease Clean Quote Now
At End of Lease Clean, we offer end of lease cleaning services in Point Cook and Southbank along with other Melbourne suburbs. So, to get a quote, fill-up the form under the 'Get a Quote' section or call us now for the same or for booking a service.