High-Quality Commercial Carpet Cleaning in Melbourne at Reasonable Price
Commercial carpet cleaning is always much more intricate than domestic carpet cleaning. The reason is pretty obvious – the footfall is much more on commercial places, a fact that invites more dust, dirt and other unwanted stuff on the carpets. Naturally, only the best, with years of experience and credibility competence and knowledge will be able to deliver the best cleaning solutions. This is where we at End of Lease Clean make the difference!With years of experience under our belt and suitable knowledge, we come up with some flawless commercial carpet steam cleaning that will not only leave your commercial property clean and healthy but will also meet your tailor-made requirements.
Our USP
Thanks to our team of highly competent commercial carpet cleaners, we are able to come up with the best cleaning solution, by keeping your office functional, with minimum downtime.We offer various flexible offers so much so that we never interfere with your operations, and hinder them.
The mission and vision of our business endeavour are to come up with the highest quality commercial carpet steam cleaning in Melbourne, while offering the best possible working environment for your employees at a reasonable price, using the right eco-friendly cleaning agents and the right tools & techniques!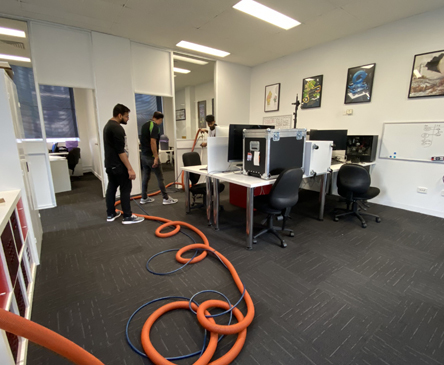 Where do we serve?
Our commercial carpet cleaning service in Melbourne covers corporate offices of various scales, warehouses and retail stores, production factories, departmental stores, eateries and outlets, and the likes, where the carpets are expected to take the worst beating, due to a heavy footfall.
What are the specialties of our service?
Our team of commercial carpet cleaners in Melbourne use eco-friendly, toxin-free, safe cleaning agents, which are not only safe to the environment but also pose no threat to the carpet materials. They would use the latest tools and techniques and offer same day commercial carpet cleaning that will restore the original look and feel of the carpets in no time!
Why choose End of Lease Clean?
A dedicated team of that carries out office carpet cleaning in Melbourne
Flexible timings for minimizing downtime
Reasonable price as per market rate with no hidden cost
Regular Cleaning Contracts
Eco-friendly cleaning agents, which are safe for your employees and the carpets
Guarantee for 99% Stains Removal
24/7 service that ensures availability during emergency
Use of the latest cleaning techniques with the use of powerful state-of-the-art tools
Same day service
Our services cover Melbourne as well as its surrounding suburbs
For further details and an obligation free quote, ENQUIRE US NOW!!
AREAS WE SERVE