When tenants plan to move from a rented property, they expect to get the entire bond money back, and for that they need to leave the property in precisely the form in which they have received the property from its owner. Hence, the need of the hour at the time of the move for the tenants is a reputed provider of end of lease cleaning, which will be able to meet all the cleaning needs and compulsions, and ensure that the tenants get the entire bond money back.
We offer a 100% bond money back guarantee. Our Service Include
High quality cleaning Service.
Professional and Eco-friendly cleaning.
Budgeted Cleaning service.
Call us Today
Now the catch here is, before hiring a reputed bond or end of lease cleaning company in Melbourne, or anywhere else, the tenants need to know what all are included in an end of lease cleaning service. In fact, this knowledge will help the tenants to look for the best end of lease cleaning service provider.
Generally speaking, end of lease cleaning includes vacuuming of every type of carpets, mopping the floors, comprehensive dusting of furniture and fittings, kitchen and bathroom cleaning, oven cleaning – inside out, and deep cleaning of windows, doors and even the exteriors of the property. Thus you see, when it is all about chalking out a plan to end of lease clean commercial or domestic properties in Melbourne or anywhere else, it is all about a highly comprehensive cleaning, which involves every nook and cranny of the interior and exterior of the rented property in question. Generally, skilled and qualified end of lease cleaning experts in and around Melbourne as in any other place, use high quality detergents, and the best & latest tools and technology to come up with satisfactory end of lease cleaning solutions in and around Melbourne.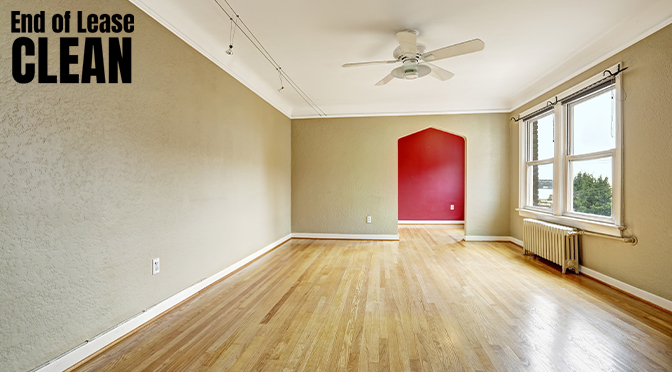 The standard tasks included in End of Lease Cleaning
When you hire a best end of lease cleaning service provider in Melbourne and suburbs the service it offers entails but is not limited to:
Vacuuming all types of carpets and upholstered and normal furniture and fittings
Comprehensive mopping of the floors
Cleaning doors and windows inside out, including the window pane tracks
Cleaning the kitchen cupboards inside out
Deep cleaning of kitchen ovens inside out
Bond Cleaning in Melbourne like elsewhere also includes comprehensive dusting and cleaning of all skirting boards and window sills, light shades and fittings, door frames, handles and the likes.
The ancillary services that reputed end of lease cleaning companies offer
Besides the above-mentioned task, professional end of lease cleaning service in Melbourne also may also include:
Cleaning of spots from walls and floors
Cleaning balconies or observatories,
Cleaning of laundry areas
Deep cleaning of carpets, including removal of stains,
Cleaning of upholstery
Cleaning fridge and freezer cleaning
Cleaning of curtains,
Cleaning dishwashers and other appliances
Therefore, when it comes to offering vacate cleaning in Melbourne, the professionals will take an holistic approach that justifies clients' investment.
End of lease cleaners in Melbourne from quality companies also offer special upholstery & carpet steam cleaning treatment for those with pets in their family.
How much does an end of lease cleaning project cost? 
Technically speaking, end of lease cleaning does not have any standard cost of service. The cost depends upon the following factors:
The dimension of the property in need of vacate cleaning in and around Melbourne
The number of end of lease cleaning experts in Camberwell or other Melbourne suburb needed,
The extent of cleaning that is needed to satisfy the clients and get the entire bond money back.
The time the end of lease cleaning professionals in Templestowe or other suburbs around Melbourne take to conduct the cleaning. This will again depend upon the extent of cleaning and the dimension of the space in question.
Generally, every end of lease cleaning company in Brighton as any other Melbourne suburb will charge in two ways – either on hourly basis or based on the number of vacate cleaners they press into service.
Usually, a typical end of lease cleaning service provider in Coburg or elsewhere will take 6 to 8 hours to have the cleaning done.
So this gives you a comprehensive notion about end of lease cleaning if you are planning to move and thus need such cleaning. Do not look beyond End of Lease Clean if you are in and around Melbourne, as we are the best in the business. Call us at 1800 512 241 for an appointment.
Get a free quote as per your service requirement
Free Quote Over Mail and Call.
Flexible Schedules.
Budgeted Package Throughout the year.