Premium Curtain Cleaning in Albert Park: 100% Quality Results Instantly!
Are your curtains turning into eyesores? Is it high time to give them a fresh makeover? End your woes with End of Lease Clean and expect high-quality curtain cleaning in Albert Park at an UNIMAGINABLE low price.
Curtains are often overlooked which makes them vulnerable to dirt, stains, grime and grease. Regular exposure to microscopic dirt particles and smells released from cooking fumes, cigarettes etc., make curtains look dull and dingy and you may likely notice discolouration before the expected time. At End of Lease Clean, we offer high-quality curtain steam cleaning using industry-compliant tools and equipment that can scrape off sticky dirt and debris from curtain fabrics and make them look as fresh as new. Our trained and expert curtain cleaning experts in Albert Park deep cleanse curtains without derailing them and restore the drapes to their former glory in less than an hour!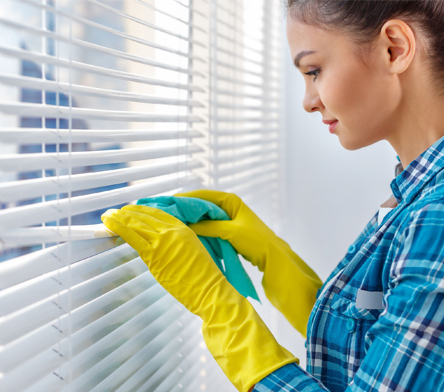 5-Star Rated Curtain Cleaning in Albert Park You Can Trust
Eco-friendly cleaning methods
Anti-allergic treatment
Industry-compliant tools and equipment
100% customer satisfaction
Flexible time schedules
Pocket-friendly price
Certified and Insured Cleaners
Why Professional Curtain Cleaning is a Must?
Curtains are usually overlooked by homeowners and a potential reason behind this is that microscopic organisms are not visible to the eye which makes it difficult to determine whether curtains need professional curtain cleaning in Albert Park. Home drapery and furnishings attract outside dirt and absorb smells quickly and if not cleaned on time, they turn dirty and filthy. Unkempt curtains are not just unsightly but are detrimental to the health of kids, pets and elderly members residing with you.
Additionally, bacteria, germs, pollens and other surface contaminants that come along with dirt and stains give rise to severe health hazards such as asthma, respiratory troubles, lung problems and the obnoxious smell demeans the overall aura of your home. At End of Lease Clean, our expert and trained professionals help you get rid of stains, dirt and debris from your drapery using specialised tools and make your curtains look fresh and new.
Professional curtain cleaning offers a plethora of benefits:
Prolong the shelf-life of curtains
Improve the indoor air quality of your home
Anti-bacterial treatment terminates bacteria, pollens and allergies
Deep drapery cleaning prevents mould and mildews
Enhance the overall aura and beauty of your home
Makes home healthy and hygienic for kids, pets and elderly members.
Perhaps the last thing you would expect is to share home with dust, allergens, bacteria and pollutants! The curtain cleaning experts in Albert Park deep clean every single drape with precision to ensure they are free from harmful contaminants.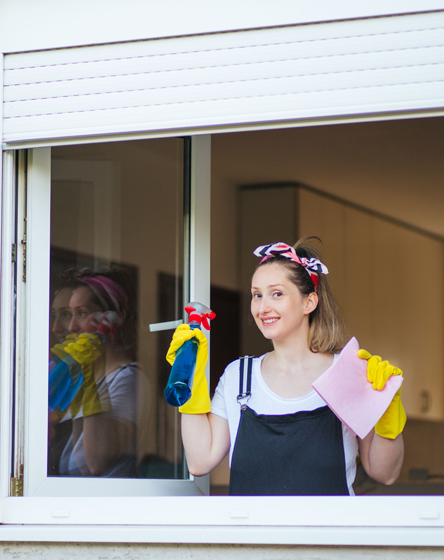 Specialised Curtain Cleaning in Albert Park That Makes Your Home a Germ-Free Haven
At End of Lease Clean, we prioritise your health and offer a comprehensive range of curtain cleaning services that can make your home a germ-free paradise. Here's a list of the popular curtain cleaning treatments we offer.
Drape Steam Cleaning: The professionals of our team know the unique techniques of cleaning drapes and perform their task with attention to detail to ensure your curtains look as good as new. We use eco-friendly detergents that are both safe for kids and pets and remove germs and bacteria carefully without affecting the lustrous shine and feel of your curtains.
Curtain Mould Treatment: Mould accumulates on curtains due to outside moisture and turns into black spots if not treated on time. If curtains are hung in areas which are moist and humid, the chance of mould infestation increases to a considerable extent. Therefore, professional curtain cleaning in Albert Park is essential to stop them from spreading further. At End of Lease Clean, we use high-quality solvents and specialised cleaning machines that are meant to kill moulds and deep cleanse every single drape effectively.
Dry Curtain Cleaning: We take care of your expensive curtains and prolong their longevity by offering curtain dry cleaning services. Our dry cleaning process starts with a general inspection that helps us detect the stains and dirt that are settled inside each fabric. Once the inspection is over, we vacuum your curtains to remove loose dust particles and then treat the affected areas with non-toxic eco-friendly detergents to restore the former glory of your curtains.
What Makes Us No.1 Curtain Cleaners in Albert Park?
When it comes to exclusive curtain cleaning service in Albert Park at a budgeted price, End of Lease Clean has no match. We have successfully completed thousands of projects till date using our cutting-edge skills, customer-driven approach and commitment to completion within a stipulated time frame and budget.
Unimaginable low price
Certified and licensed cleaners
Service on weekends and public holidays
Same day curtain cleaning
Highly advanced, eco-friendly cleaning methods
No hidden charges
Get in touch for customised curtain cleaning service in Albert Park and restore each drape to their former glory without burning a hole in your pocket! Dial us now and grab our lowest market quote! HURRY!