Whether it is a home, office or establishment cleaning, you will need to keep the tiles and grout in mind. Keeping them clean is necessary if you want to retain the value of your property. Also, since tiles and grout are ignored or forgotten, you will need to be attentive during the cleaning process as the owner of the property. But you might ask when should I book the tile and grout cleaners? The answer is in the signs that you need to look for. We will discuss the signs here, and if you come across all or most of them, you should call professional cleaners.
If you are in Melbourne or any of its suburbs, call the nearby cleaners who have experience in making tiles and grout spotless. And now, let us delve into the factors that will help you determine the best time to call the cleaning professionals.
We offer a 100% bond money back guarantee. Our Service Include
High quality cleaning Service.
Professional and Eco-friendly cleaning.
Budgeted Cleaning service.
Call us Today
You Haven't Cleaned the Tiles and Grout For a Long Time
This might sound like a plain suggestion, but in reality, the ideal time to book a tile and grout cleaning service in Melbourne or any of its suburbs is when you haven't cleaned them and you feel that they require immediate cleaning. This is called 'tile maintenance' in short. Indeed, if you want to retain the aesthetics of your property, you should get them cleaned by professionals periodically.
The Tiles are Looking Dull and Boring
Quite naturally, if the tiles and grout haven't been cleaned for a long time, they will look dull and boring. There will be dirt and dust all over apart from the stains. All of these will visually make your property look bland. Thus, if you notice that your place is looking lifeless due to these factors, you should book a grout cleaning service in Point Cook or any of the suburbs of Melbourne where you are situated.
Discolouration That's Just Annoying
Indeed, when the tiles become discoloured, they can look pretty bad.
In this scenario, cleaning them thoroughly can bring back the original colour. But a DIY will not do. You will need to book a tile and grout cleaning service in Camberwell if you are in this suburb or any of the others around Melbourne. This is because the cleaning specialists use certain tools to remove the layers of dirt and grease accumulated on the tiles which help in the restoration of the original colour.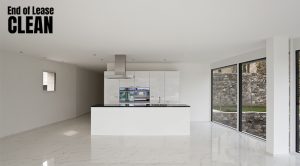 If you have an establishment, for example, a shop, ugly stains on the tiles can affect the appearance and it might cost the clients or customers that you have. At the same time, guests at your home can leave unimpressed due to the spots on the tiles. So, if you notice that there are too many spots or stains and they cannot be removed with a DIY, you should call the professionals carrying out tiles and grout cleaning in Templestowe or in any of the Melbourne suburbs where you are located.
Mould always makes the tiles and grout look bad. In fact, they can even damage the tiles too. So, if you notice this form of growth, the best decision is to book a grout cleaning service in Brighton or any of the other Melbourne suburbs.
These five points will give you some ideas about the time when you should book professionals. So, keep this discussion as a reference.
Get a Tile Cleaning Estimate Now
To get a tile and grout cleaning quote from End of Lease Clean, click the 'Get a Quote' button or give us a call now. But if you have queries regarding cleaning these areas, send us an email.
Get a free quote as per your service requirement
Free Quote Over Mail and Call.
Flexible Schedules.
Budgeted Package Throughout the year.